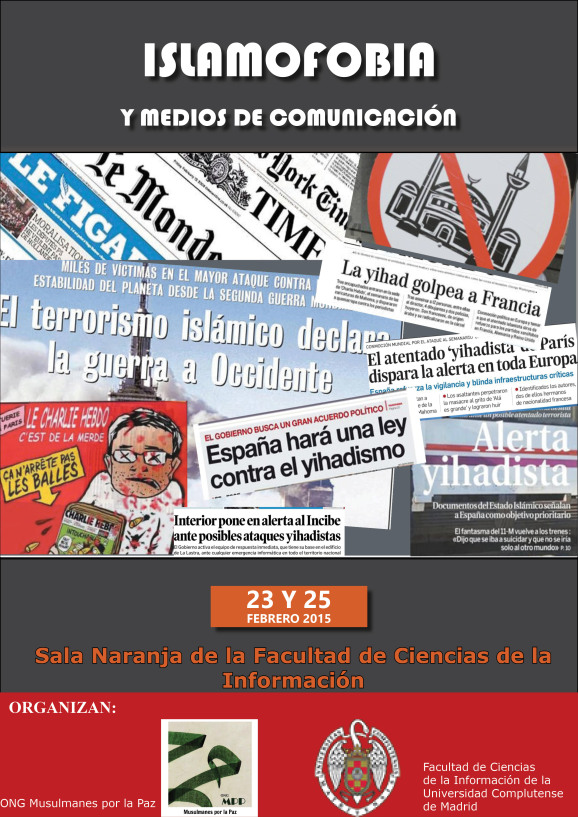 Album Launch – Pizza Express Jazz Club Residency – March 11th-14th
Gilad Atzmon and The Orient House Ensemble will be launching their 8th album "The Whistle Blower" in a four night residency at The Pizza Express Jazz Club in London Soho.
The hardest working jazz band in the UK and one of the leading ensembles in Europe is currently on a 35 date tour in the UK and Europe playing their new music as well as old favourites.
The Orient House Ensemble are celebrating their 15th year in 2015.
Gilad is the saxophonist on the new Pink Floyd album The Endless River.
PERMESSO DI SOGGIORNO – ACCOGLIENZA E LAVORO DIGNITOSO!
Noi richiedenti asilo, rifugiati, migranti e operatori dei Centri di accoglienza

insieme denunciamo

:
la condizione di abbandono dei centri di accoglienza dove veniamo "parcheggiati come pacchi" per mesi, senza i servizi minimi di assistenza (assistenza medica, il cibo, la formazione, ecc.) costringendoci a raccogliere vestiti nei cassonetti dell'immondizia e a vivere nei centri senza riscaldamento o acqua calda!
Ø la vergognosa campagna strumentale e razzista secondo la quale i richiedenti asilo e i migranti ricevono dai 25 ai 35 euro al giorno! Questi soldi non li abbiamo mai visti!
Ø la condizione di sfruttamento dei lavoratori/operatori dei vari centri, sottopagati con contratti precari e turni di lavoro massacranti, ridotti a un lavoro di portierato e di controllo a discapito di un vero servizio di accoglienza verso i richiedenti asilo, rifugiati e migranti!
Ø il sistema Mafia Capitale che ha consentito un giro di sfruttamento e arricchimento da parte di soggetti che hanno fatto dell'accoglienza un business sulla pelle dei richiedenti asilo e dei lavoratori.
Ø lo stato di abbandono delle periferie spesso ridotte a discariche di disagio sociale e disoccupazione, con i forti tagli al trasporto pubblico locale, la mancanza di asili nido e la crescita degli sfratti.
MANIFESTAZIONE LUNEDI 23 FEBBRAIO ORE 10.00
Piazza dell'Esquilino
(Vicino la stazione di Roma Termini)
SI a un'accoglienza dignitosa e un lavoro dignitoso per tutti!
Si al permesso di soggiorno umanitario per tutti!
Si alla stabilizzazione e alla reinternalizzazione dei servizi e dei lavoratori!
No allo sfruttamento e al business dell'accoglienza!
FEDERAZIONE USB ROMA e LAZIO
Dalla Parte Giusta!

In piazza a Roma 14 Febbraio 2015 ore 14:30

Per firmare l'appello visita questa pagina
DOPO L'INCONTRO CON ALEXIS TSIPRAS OGGI A ROMA

LA BRIGATA KALIMERA E I FIRMATARI DELL'APPELLO

"CAMBIA LA GRECIA, CAMBIA L'EUROPA"

RILANCIANO L'IMPEGNO E LA MOBILITAZIONE ASSEMBLEA NAZIONALE DELL'APPELLO "CAMBIA LA GRECIA, CAMBIA L'EUROPA"ROMA, AUDITORIUM DI VIA RIETI, SABATO 14 FEBBRAIO ore 9.00 - 14.00
The Agorá was a central area in Ancient Greece city-states. It was a gathering place, an assembly of active citizens, and the City centre for political, economical, athletic, artistic and spiritual life. It was the heart of Democracy. In Modern Greece, the word Agorá has lost its initial sense and it has come to denote solely the place and act of commercial transactions. It is a dominant word in the reality experienced today by Greeks, as the country goes through an economical vortex that devours human lives in its path.
Greece, a symbol for the European civilization because of its Ancient heritage, is experiencing conditions in post-war history that no European thought would face again. Homeless people, soup kitchens, unemployment, poverty, an unsettled social situation, violent conflicts and the rise of the extreme-right. The dream of prosperity has turned into a nightmare and the political scene of the last four decades is crumbling.
Yorgos Avgeropoulos, an internationally acclaimed Greek documentary filmmaker, witnesses the fall. After 13 years of ongoing reporting and documenting global issues around the world, he urgently turns his camera towards his homeland. He records the development of the crisis from its early stage, while tracing its impact on the lives of simple people from all social classes whom he observes over time. He witnesses popular protests in the streets, the development of solidarity movements as well as the rise of fascism, while at the same time he seeks answers from his country's most significant political personalities, from insiders, analysts and key decision makers from the international political scene.
El próximo lunes 16 de febrero a las nueve de la mañana serán juzgados cuatro antimilitaristas en el juzgado de lo penal nº7 en Alacant. Estas cuatro personas participaron en una acción que tuvo lugar el 14 de noviembre de 2008. Ésta consistía en coronar con una bandera de la paz el punto más alto de la provincia de Alicante: el pico de Aitana. En él se encuentra un acuartelamiento aéreo que impide el acceso a la cima por parte de la población civil. Los antimilitaristas lograron su objetivo y, más de seis años después, van a ser juzgados. Hay convocada una concentración de apoyo en la puerta de los juzgados de Benalúa en Alacant a las neve de la mañana.
Grup Antimilitarista Tortuga
Alternativa Antimilitarista-Moc
Internacional de Resistentes a les Guerres
http://www.grupotortuga.com
With the 50th anniversary of the assassination of Malcolm X on Feb. 21, activists worldwide are taking time to remember this African-American revolutionary icon and his legacy of struggle "by any means necessary." In the U.S., Workers World Party branches, members, friends and allies are commemorating the life of Malcolm X with meetings and programs in several cities. These events will coincide with a national call made by activists in Ferguson and St. Louis, Mo., to organize shutdowns against police and state repression in honor of Malcolm X.
La

BCE

ouvre ses nouveaux bureaux à Francfort - une belle grosse tour flambant neuve ! Mais sa politique économique basée sur l'austérité est de plus en plus critiquée, et remise en cause par les pays de la périphérie et les mouvements sociaux. Le 18 mars, nous serons des milliers de militants et de citoyens concernés à Francfort pour faire entendre une autre voix : BLOCKUPY !!!
Le 9 mars à Liège à l'Aquilone, 25 bd Saucy - 20h.
Tunis, March 24-28, 2015